Adjust Visibility of Prohibited Menu Items
By default, all presenter components with built-in context menus show all context menu items. If the required permission to execute an action is not granted, the menu item will be disabled with a descriptive tooltip text indicating why the item is disabled.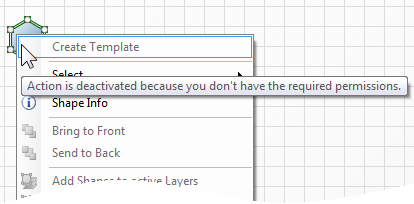 A context menu showing all context menu items.
If you don't like this behavior, you can easily change it:
•All NShape presenter controls that create context menus provide a property "HideDeniedMenuItems". Set this property to true, and menu items disabled due to access restrictions will no longer be created.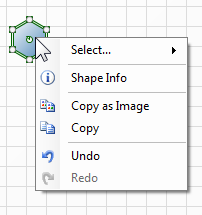 Same context menu as above, showing only granted menu items